Testimonials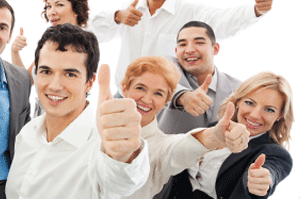 Amanda - Sir Speedy

"SWG has been Great! We get quick responses and the turnarounds are pretty fast. Color has been very consistent. Ryan is great to work with and is always willing to help! Thank you again! SWG ROCKS!"

Debbie Miller - Print Buyer

"Got the invitations…they look fantastic! Thank you so much for the super turnaround! Southwest Graphics rocks the house!"

Bill Lucas - Typographic Services

"I just wanted to take a moment to tell you how great it is working with Christy. She is always quick to help and respond to my requests. Even on her days out of the office, she checks her emails and gets me answers. It is obvious that she cares about the customers. She truly is an asset to your company, and I am thankful she is there."

Kristen Jackson - Cry Baby Ink

"Just wanted to let you know that I received the order last week and loved the results. After spending a full day w/ some spray adhesive, I was able to matte each piece (all 1000 of them) and get it off to my client who absolutely loved her invitations. Thanks to both of you for making sure the order didn't get held up and thank you Bryce for walking me through the technical difficulties quickly. I really appreciate it."
---