Purchasing Terms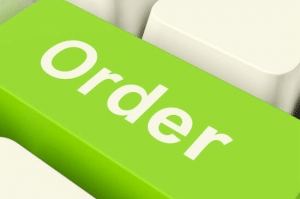 This section includes the different type of purchasing terms offered by SWGraphics & Thermography.  They include net 30, C.O.D (Check upon delivery) or payment in advance.  If you would like to receive credit terms, once you have logged into our website, please go to resources and support to download and fill out an application. 
Net 30 Accounts:
A SWG Credit Application must be completed and approved before credit may be extended for a Net 30 account. Under Net 30 terms, all invoices are due and payable within 30 days of the invoice date.
Credit Card Payment:
We accept American Express, Discover, MasterCard and VISA credit and debit cards.
Credit card payment may be made when picking up orders at SWG Thermography or we can bill your credit card per your instructions before shipping or delivering your completed orders. Simply indicate your preferences on our Credit Card Authorization form.
C.O.D.
C.O.D. payment may be made by cash, check, cashier's check, money order or credit card.
C.O.D. payment is accepted when you pick up orders at our office or they are delivered by our courier. We do not ship orders C.O.D.
Payment in Advance
Payment is required in advance of shipping orders if a Net 30 account has not been established. Please fill out our Credit Card Authorization form and fax to (972) 701-0968 or (800) 336-8329 to have your card billed per your instructions; otherwise, we will call for credit card billing information before shipping which may delay shipment of your order.
Payment in advance of printing orders should be made by credit card, money order or cashier's check.
Orders paid for in advance with a personal or company check are held for 12 days before submitting for production.