Letterheads & Envelopes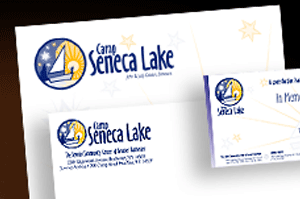 We use laser-safe thermography on all letterhead and business envelope orders. Laser-safe thermography will not melt when run through a laser printer or copy machine. Unlike some wholesale thermographers, we do not have an additional charge for laser-safe thermography on business stationery.
If your customer prefers standard thermography just let us know in the Special Instructions on your order. Flat printing, that is, no thermography, is also available. Simply choose the Flat Printing option when you place your order.

Standard letterhead size is 8½" x 11" and envelopes are #10 size (4 1/8" x 9½"). Monarch size (7¼" x 10½" letterhead and 3 7/8" x 7½" envelope) is a special order available on limited stocks. You will need to call us to inquire about pricing and availability.